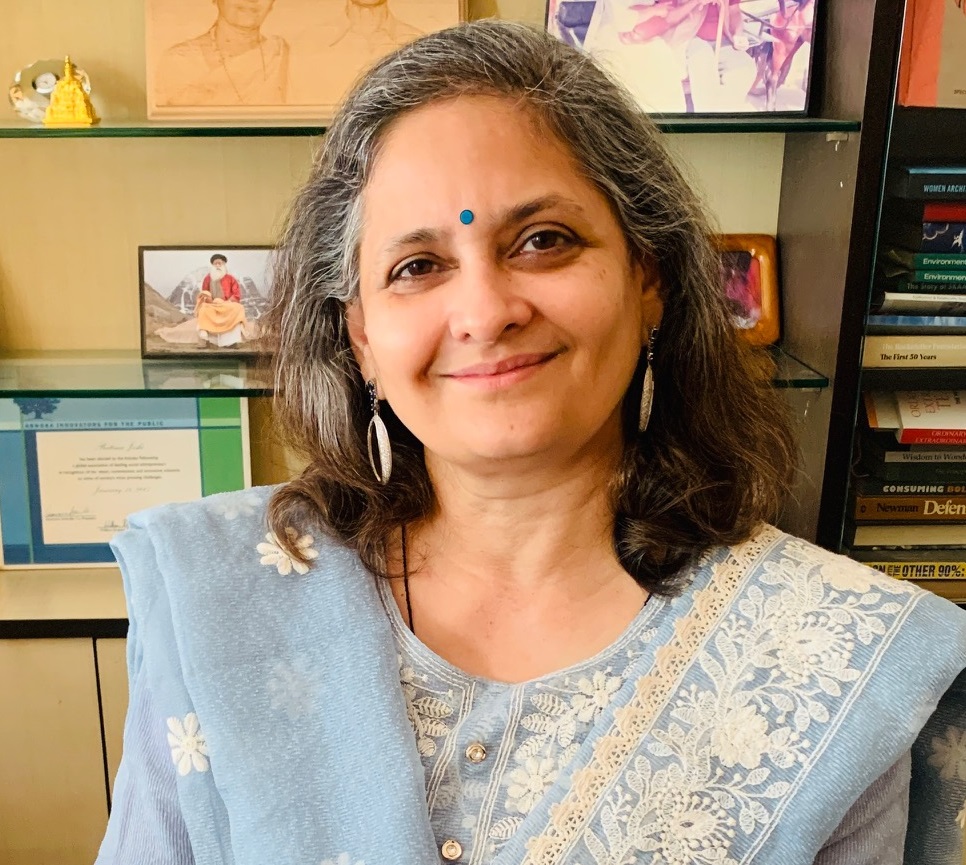 Pratima is one of the founding members of Shelter Associates. She holds a masters degree in Building Design for Developing Countries from the Bartlett School of Architecture and Planning, London. Identified in October 2005 by the BBC as one of the "leading slum architects of India", she is an Aga Khan scholar, Ashoka fellow, and the recipient of several awards. She has been extensively featured in the media for her work. She has spoken at several international seminars and workshops including the 24th World Congress of Architects in Tokyo.
Lata Shrikhande
President
A graduate in psychology and economics and post-graduate in sociology, Lata has been involved in environmental campaigns in Pune since the 1980s. She was a pioneering champion of community-run garbage segregation and vermiculture in Pune, and played a pivotal role in a successful campaign to stop the Mumbai-Bangalore highway from running directly through the city. Lata has been closely associated with other movements and organizations such as the Environmental Education and Research Center, WWF(World Wide Fund For Nature), and International Coastal Cleanup.
Supriya-Jyoti Vaidya
Governing body member
A graduate in home science graduate and education, Supriya was in the teaching profession for several years. She is associated with a spiritual organization, Shri Ram Chandra Mission, and is one of the founder directors of Noble Agro-Vet Ltd.
Latika D Padalkar
Governing body member
A graduate in english literature and post-graduate in political science and history, Latika worked in the Indian Administrative Service (IAS) for several decades, holding important positions. She retired in 2001 as Vigilance Commissioner with the rank of Chief Secretary to the Government of Tamil Nadu.
Dr Nirmala Pandit
Governing body member
Nirmala Pandit has a doctorate in human rights and taught Human Rights and International Law in the post-graduate department of law at the University of Pune. She has worked as: the Executive Director of the National Centre for Advocacy Studies, Pune; a Legal Officer for Asia Pacific in the International Commission of Jurists, Geneva; a Special Advisor to the High Commissioner of Human Rights on Trafficking; and as a member of a number of committees engaged in the drafting of laws related to women and children. She is associated with the Indiana University in Bloomington, USA and is a visiting faculty to the UN University in Tokyo. She has been associated with several government and educational institutions, national and international CSOs, and grassroots groups. She is also a trustee of Centre for Empowerment and Sakal Relief Fund.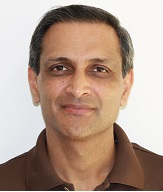 Vishal Jain
Governing body member
A graduate in electrical engineering and post-graduate in management, Vishal is the co-founder of DP Coalition, and a trustee of PROOF. He is involved in various urban issues including city planning, municipal finances, solid waste management, and shelter and livelihood for the urban poor.
Arun Kadekodi
Governing body member
An MTech in Computer Science, Arun is the co-founder and CEO of Soft Corner, a software product and services firm. He is an active member of the Computer Society of India and has chaired several technical conferences. He has also taught at several educational institutions in Pune and is actively engaged with student activities.
---