Different types of data created by SA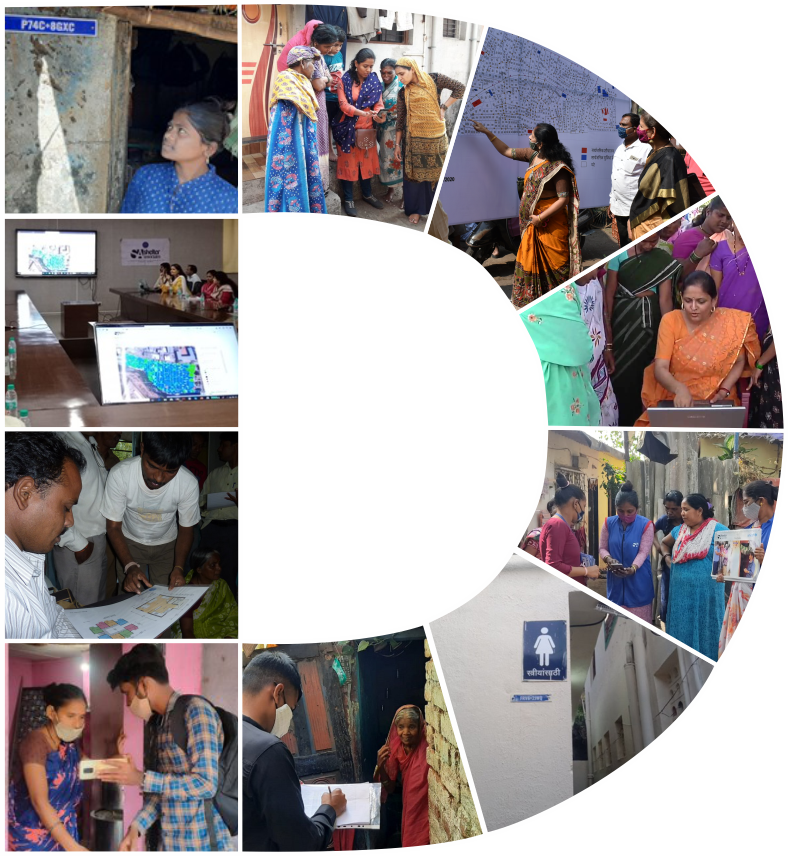 For implementing evidence-based interventions, having correct, relevant, and actionable data is extremely important. Our well-tailored Geographical Information System (GIS) helps us harness the power of geo-visualization for effective planning and monitoring of our projects. Realizing that existing slum data is disjointed with reality, we started co-creating data with the communities and the ULB which brings clarity, comfort and confidence to all stakeholders. This data is validated by the ULBs and democratized by making it available in the public domain. The insights provided by data help us measure what we truly value, whether we have brought the desired change to the lives of the urban poor. 
Bhagyashree Kalyankar of Rajendra nagar is an owner of an Electrical store and often needs to order supplies online, earlier she would have to pick the material from the nearest landmark herself. But now she shares her independent Plus Code with the suppliers who easily navigate on Google Maps and make deliveries at her doorstep. She is not just saving time but also improving her business.
Bhagyashree Kalyankar,
Rajendra Nagar
Shelter Associates
SA was founded by architects in 1994 with a passion to ensure equitable access to essential services for the urban poor. SA follows a data-driven, multistakeholder approach to designing and implementing community-centric solutions around sanitation and social housing issues. Know More
Stay Connected
Get regular update through our monthly newsletter
   +91 99224 48390    
   info@shelter-associates.org
    'Kanha', Plot. no. 340, lane no. 18, Mahatma Society, Kothrud, Pune - 411038