Combating COVID-19 Pandemic
With the rise in Covid 19 cases in Maharashtra, it was very important to reach out to vulnerable families to provide immediate relief and create positive awareness on improving hygiene practices, dispelling myths around Covid 19 and combating vaccine hesitancy. With the database of community members and the rapport created with the communities for more than half a decade allowed us to get in contact with communities and spread positive awareness on the situation of Covid 19. Along with distribution of essentials such as hygiene kits and food grains, we also conducted Vaccination drives in different cities of Maharashtra with support from ULBs of Pune, PCMC, Kolhapur, Thane and Navi Mumbai. The pandemic also inspired us to create a network of empowered volunteers for better community outreach.
Distribution of Hygiene Kits
Distribution of Food grain
COVID-19 Awareness Program
Improving Community Ssanitation
The COVID intervention was undertaken using a systematic end to end data driven approach. Involvement and coordination amongst various stakeholders contributed to its smooth functioning. Granular Spatial data linked to unique Plus codes helped us in accurately identifying the unvaccinated; providing immediate and long-term relief through awareness activities and accessible vaccination facilities. multi-stakeholder inclusion; and steering a series of communication and mobilization activities that allowed us to inform, educate and empower communities.
74years old, Dhondiba Rodge lives alone in Rajendranagar, Kolhapur. He is a visually and physically challenged old man. During the peak of Covid-19 pandemic, it was impossible for Dhondiba to walk to the clinic for taking a vaccine. When we found him, we immediately arranged for his ride to the nearest vaccination camp where he got vaccinated. Dhondiba thanks SA for allying his fears and making special arrangements for his vaccination.
Dhondiba Rodge,
Rajendra nagar, Kolhapur
MONITORING & TRACKING COVID-19 VACCINATION
Granular spatial data linked with Plus Codes of individual slum households enabled us to track and monitor the vaccination status of all family members. This information was shared with respective ULBs regularly which ensured timely vaccinations.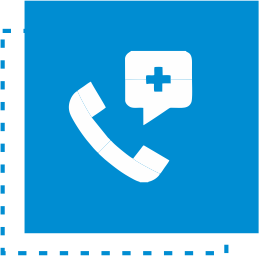 800+
Awareness calls per day during COVID lockdown
100+
Community Volunteers involved in COVID relief activities
90+
COVID-19 Vaccinations Camp facilitated
18000+
Individuals vaccinated for COVID-19
1225500+
Individuals provide relief through Food, Grains & Hygiene Kits
Shelter Associates
SA was founded by architects in 1994 with a passion to ensure equitable access to essential services for the urban poor. SA follows a data-driven, multistakeholder approach to designing and implementing community-centric solutions around sanitation and social housing issues. Know More
Stay Connected
Get regular update through our monthly newsletter
   +91 99224 48390    
   info@shelter-associates.org
    'Kanha', Plot. no. 340, lane no. 18, Mahatma Society, Kothrud, Pune - 411038